Fayette County leaders and West Alabama Works met Wednesday, May 23, 2018 at Fayette City Hall to discuss the expansion of multiple programs that will benefit the Fayette community. West Alabama Works partners are all working together to meet community needs. These partners include: Bevill State Community College, Fayette County Schools, the City of Fayette Mayor's Office, and Phifer Wire Incorporated – Fayette. Ray Nelson, the mayor of the city of Fayette, notes "This meeting sparked an ongoing partnership to help build workforce development in Fayette County."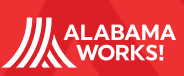 In result, and outreach event, is to be held in September at Fayette High School Where attendees will have the opportunity to register with West Alabama Works! This event is open to the public and exemplifies its main values like the web-based employment portal, Career Connect. A large range of local employers use Career Connect to find qualified employees. This system also enables participants to connect with free job training and educational opportunities like Ready-To-Work. In conjunction with Adult Ready to Work, the Alabama Community College Systems has partnered with the Manufacturing Skills Standards Council (MSSC) to provide the only nationally recognized manufacturing certifications in manufacturing, production, and logistics. "The Ready to Work and MSCC programs are creating new pathways to job opportunities for our students", Dr. Kim Innis President of Bevill State Community College commented. "The automotive industry has come indicated a need for more qualified employees and the community college system has responded with academic and technical programs to meet that need as best we can".
Adult Ready to Work was modified by industries in West Alabama to be offered at the high school level and will be expanded into Fayette County High School this upcoming fall. "This program will give our high school seniors the one-of-a-kind opportunity to develop skills necessary for direct employment after graduation", said Fayette County Superintendent, Jim Burkhalter.
Area employers are looking to hire individuals who have successfully completed the Ready to Work curriculum as it proves individuals have mastered essential soft skills for workplace success and have a skill level desirable to business and industry. Mr. Donny Jones, Chief Operating Officer for the Chamber and Executive Director of West Alabama Works commented, "The Ready to Work programs are part of our efforts in connecting residents and students with high demand employment opportunities and training that will revitalize local communities. Not only will this assist people in becoming more employable, this project will enable us to fulfill workforce needs in rapidly advancing sectors."
"Phifer Incorporated has a workforce pool that is untapped in Fayette County", Russell Dubose HR director of Phifer Incorporated commended. "We are excited to bring our business to Fayette County and this partnership will ensure our company is fully operational and has longevity in this community".
~ ~ ~ ~ ~
The Region 3 Workforce Development Council, in partnership with the Chamber of Commerce of West Alabama, formed West Alabama Works to lead workforce development efforts throughout the West Alabama. The regional workforce development system facilitates and implements a comprehensive, coordinated, seamless workforce development system for the region and supports workforce training activities. With a mission to promote economic prosperity throughout West Alabama by providing support services to business and industry and job seekers, West Alabama Works serves as the region's central hub for workforce development efforts and training.
Last modified: June 18, 2018