Available Buildings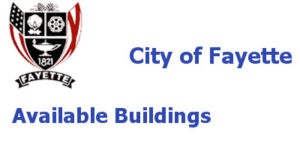 Available Buildings

203 Temple Avenue North
Fayette, AL 35555
Telephone (205) 932-5367
Office Hours: 8:00 a.m. – 4:00 p.m. Monday – Friday
Additional information and specifications for these buildings are provided through the Economic Development Partnership of Alabama. If links to these sites are broken please use the "Contacts" to notify us.
[divider_flat]
Marathon Building
Total Space Available – 99,177 sq. ft.
Total Acreage – 10
[button link="http://advantagealabama.com/buildings/5632/marathon-building/edpa-advantage-alabama-building-profile-5632.html"]click here for more specifications…[/button]
[divider] [divider_flat]
American Power Source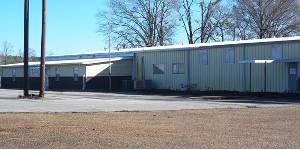 Total Space Available – 40,704 sq. ft.
Fully Air Conditioned
Building is expandable
[button link="http://advantagealabama.com/buildings/62219/american-power-source/edpa-advantage-alabama-building-profile-62219.html"]click here for more specifications…[/button]
[divider]