Gas Board
Josh Jackson
Director
315 2nd Avenue S.E.
Fayette, AL 35555
Phone: 205-932-5269
Office Hours:  Monday – Friday 8:00 am – 4:00 pm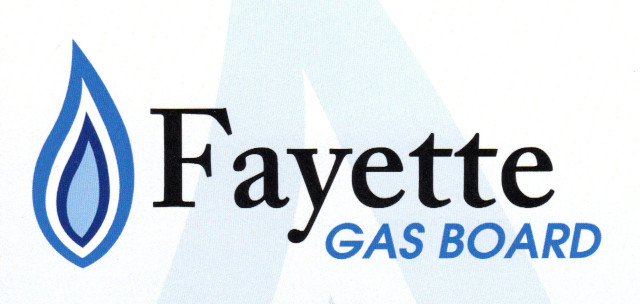 Paying your gas bill is now a little easier. You can pay online with a credit card, debit card, e-check or by clicking on the blue button.
Please Call Before You Dig
Saturdays, Sundays, & Holidays    205-270-0088 
Alabama One Call    811   or    1-800-292-8525
Josh Jackson                205-561-7332
Miles Crowley                205-792-5907
Andy Higgins                 205-292-8842
Emergency

or
Night
Call 911
The Gas Board of the City of Fayette provides natural gas to more than 2000 customers in the Fayette, Belk, Bankston and Berry areas in Fayette County and also to residents in the Northside/Samantha areas of northern Tuscaloosa County. Distribution lines are typically yellow plastic and steel ranging in size from 5/8″ to 6″ and ranging in depth from 18″ to 48″.
It is a requirement of State and Federal law that you "call before you dig" or move earth in any way. You must call one of the "Call Before You Dig" numbers above to have lines located to insure your safety as well to prevent damage to our underground pipelines. Markers have been placed at the pipeline crossings of public roads, railroads, navigable waterways and other locations on our right-of-way to indicate the presence of one or more underground high pressure pipelines. Temporary marking devices consist of flags, stakes, paint or other suitable means of identifying pipeline facilities in the field. Temporary marking devices will be bright yellow which is the Fayette Gas Board's color for gas pipeline locating.
Natural gas is colorless, odorless gas but has a chemical, Mercaptan, added by the Board that has an odor similar to rotten eggs or sulfur, which helps detect a possible leak. If you think you are smelling gas, leave the area immediately and call the Gas Board office or 911. Never turn on a light switch or flashlight or phone in the presence of the gas smell because an electric spark could ignite the gas, causing an explosion.
If you hear a hissing, whistling or roaring sound near our pipelines or other facilities, please call the office so that our personnel can correct the problem that might exist to ensure the safety of the public.
To learn more about natural gas service in our area call 932-5269 or 1-866-299-9569.
Is Your Meter Accessible?
Meter reading plays a vital role in both the billing process and in providing quality service to our customers. The meter reader gathers usage data from our gas meters every month.
Potential hazards that meter readers must face each day are the obstacles that often block utility meters. Overgrown shrubs and trees, as well as some fences and landscaping and even family pets can make accurate meter reading a real challenge. Help us ensure that our pets are not a threat to meter readers. Customers can help us alleviate these problems by making sure their meters are accessible. If you are unable to trim the overgrowth surrounding your meter or have questions concerning accessibility, please contact our office at 932-5269 or 1-866-299-9569.
Customer Notice —————————————–

Customer Owned Service Lines
Code of Federal Regulations, Title 49, Part 192, Section 16
A customer-owned service line consists of the piping that leaves the outlet side or connection to a gas meter and enters the soil to reach the appliance. Piping that does not enter the soil is not applicable. Fayette Gas Board does not maintain customer-owned service lines and when customer owned piping is not properly maintained, it may be subject to potentially hazardous corrosion or leakage.
The Department of Transportation (DOT) requires that a natural gas distributor, like Fayette Gas Board, inform its customers of the possibility for leakage and corrosion if customer-owned piping is not properly maintained and that customer-owned buried gas piping should be (1) periodically inspected for leaks, (2) periodically inspected for corrosion if the piping is metallic and (3) repaired promptly if a potentially hazardous condition is discovered. Also, when excavating near buried gas piping, regardless of ownership, the piping should be located in advance and the excavation near the gas piping done by hand. CALL BEFORE YOU DIG by contacting Alabama 1 Call at 1-800-292-8525 or simply dial 811. Its a free call to have the utilities in the area located and marked for everyone's safety!
Local heating contractors and natural gas plumbers can assist in locating, inspecting and repairing customer-owned service lines. As always, Fayette Gas Board employees will assist you or your contractor in correcting the problem.
Please feel free to contact us at 205-932-5269 if you have any questions about this notice. Our goal is to try and serve our customers in the safest, most effective manner possible. To realize this goal, we must comply with all applicable rules, regulations and codes including this notice on customer-owned service lines. We appreciate the opportunity to serve you.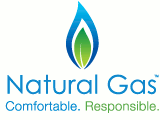 | | |
| --- | --- |
| Initial Deposit | $75.00 |
| Non-Pay Deposit | $150.00 |
| Reconnect Fee | $75.00 |
| Returned Check Fee | $25.00 |
| Pressure Test | $50.00 |
| Re-Inspection of Air Test | $25.00 |
| Tampering Fee | $300.00 |
| Broken Lock | $50.00 |
| Damaged Meter | $85.00 |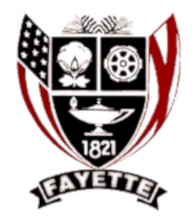 City of Fayette
203 Temple Avenue N.
Fayette, AL 35555
Phone: 205-932-5367
Fax: 205-932-5788
email: cityhall@fayetteal.org