Art Museum
Anne Perry-Uhlman FAM
Director/Curator
530 Temple Avenue North
Fayette, AL 35555
Phone: 205-932-8727
Hours: 9:00 am – 4:00 pm
Monday – Friday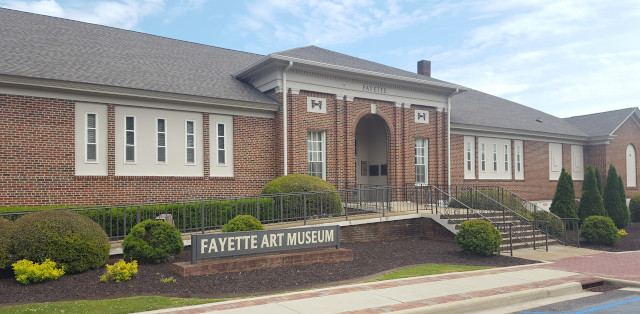 In 1969 the City of Fayette was presented the opportunity of establishing an Art Museum with an initial endowment of over 2,600 pieces from the personal collection and work of Fayette native Ms. Lois Wilson. Ms. Wilson was to die poor and obscure in Yonkers, NY, in 1980 at the age of 75 but her treasure of art created a living memorial that continues to enrich the citizens of her hometown. Her legacy lives on to inspire the arts and craft people of her native town.
Through the cooperative efforts of the Fayette City Council and Mr. Jack Black, a long time friend of Ms. Wilson, the Fayette Art Museum came into existence that year. Mr. Black became the first Director and remained in that position until his death in 2004. Mr. Black shepherded the Fayette Art Museum from its fragile birth to its solid presence as an icon of Fayette pride in its arts. Initially the museum was housed in the Fayette City Hall but is now permanently quartered in Fayette Civic Center. During its existence the museum has continued to grow until there are now over 4,000 pieces in the permanent collection. A rotating display of over 500 running feet of display space on the main floor of the Civic Center plus six folk art galleries downstairs, as well as a gallery used for the Director/Curator's office are open to the public daily.
As the Art Museum has grown, its contribution to the cultural enrichment of the City of Fayette has also grown. Today, the Art Museum is the sponsor of the longest continually running art festival in the state of Alabama. Other endeavors of the Art Museum include a Children's Summer Art Camp, presentations by the Fayette Arts Council and the annual Festival of Trees.
The Art Museum has a rich variety of works by locally known artists as well as  internationally recognized names. Artists include Fayette native Jimmy Lee Sudduth; Rev. Benjamin F. Perkins; Fred Webster of Berry; Sybil Gibson of Jasper; Jessi LaVon of central Alabama; Wanda Teel of north Alabama; Moses T and Doug Odom of south Alabama; Margarette Scruggs of Walker county, and Lois Wilson. Other folk and mainstream 20th-century American artists are also represented.
The Fayette Art Museum and the City of Fayette were recognized as a regional attraction in 1999 when National Geographic highlighted the Museum in its Traveler magazine.
Fayette Art Museum is open Monday through Friday, 9 am – 12 pm and 1 – 4 pm and by appointment for group tours at other times. All events at the Fayette Art Museum are Free and open to the public. For more information or questions please contact Anne Perry-Uhlman, FAM Director/Curator at 205-932-8727 or email fayetteartmuseum@yahoo.com or visit the website.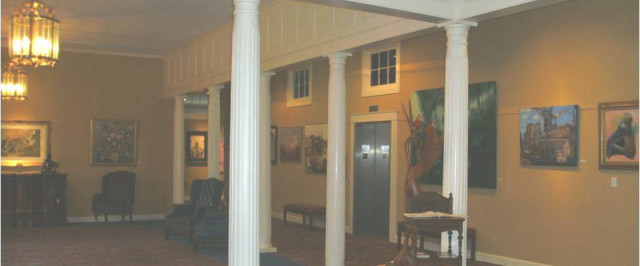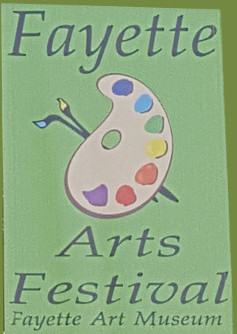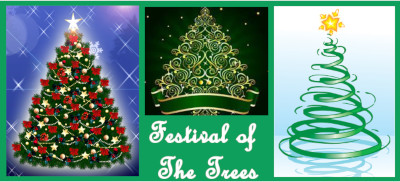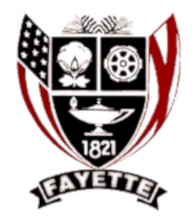 City of Fayette
203 Temple Avenue N.
Fayette, AL 35555
Phone: 205-932-5367
Fax: 205-932-5788
email: cityhall@fayetteal.org