Housing Authority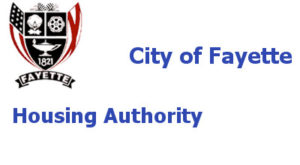 Jeff A Crowley
Director
405 6th Street S.W.
Fayette, AL 35555
Phone: (205) 932-6250
Hours: 7:00 a.m. – 3:30 p.m. Monday – Friday[divider_flat]
The Fayette Housing Authority was created to provide decent and safe rental housing for eligible low-income families, the elderly, and persons with disabilities. Public housing comes in all sizes and types to meet the needs of our city. In the United States there are approximately 1.3 million households living in public housing units, managed by 3,300 Housing Authorities. For more information on public housing please visit the HUD website .
Apartment Information
The Fayette Housing Authority manages 149 public housing units. Our apartments range in sizes from 1 to 5 bedrooms designed to meet the needs of single individuals and families with children.
Our goal is to provide drug-free, safe and clean housing alternatives for low to moderate-income families, senior citizens and people with disabilities who qualify. Our apartment rates may be a flat rate or based on income. Each comes with a stove and refrigerator. All units have washer hookups and many have dryer connections.
There is a community center located next to the office with a police sub-station in it. The community center is used by a great variety of public and private groups. Its use is not restricted to residents of the housing authority although a fee of $25 may be charged for non-resident use. The community center has hosted many functions of public interest plus private ones such as weddings and family reunions. Please call the office for availability.
The apartments on 4th Avenue have a pavilion and lighted playground for resident's use.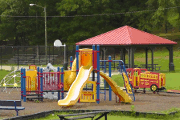 We have more much information about our facilities on Facebook. Check us out there!
Steps to Qualify
To qualify for housing you must meet defined income limits and meet all federal rules and regulations to become eligible.
The application form has a complete listing of the information you will need to bring back to the Authority. Housing is awarded through a waiting list process of eligible individuals and families.
1) Applications are provided during regular working hours by contacting the general office of the Public Housing Authority Monday through Friday.
2) To apply applicants must:
Be 19 years of age or older
Bring Social Security cards, birth certificates, and picture identification on adults
Bring marriage certificates or divorce decree
Bring child custody papers
3) Eligibility is determined by
Former landlord reference
Credit history
Verification of Income
Criminal background check through local police files or FBI
4) Rent is based on Adjusted Income or flat rate
5) Allowances are deducted from gross income for:
Dependents
Full time students over the age of 18
Child care expense when parents are working
Ongoing medical expenses for Disabled/Handicapped/Elderly that are paid out of pocket
6) There is normally a 2 to 4 week waiting period for verification to be returned to the Housing Authority
7) Security deposits and pro-rata rent are due upon move in
8) Utility service must be acquired by the resident in their name
9) Public Housing Authority in Alabama strive to promote adequate and affordable housing in a suitable living environment without discrimination. Contact your local public housing authority for further information.
Documents to bring with you:
1) A Photo Identification (Drivers License)
2) Birth Certificate
3) Social Security Cards or Temporary Alien I.D. Card
4) Landlord Name and Mailing Address for Past 5 years
5) Employer Name and Mailing Address
6) Most recent Social Security/SSI Award Letter
7) Child Care Giver Name and Mailing Address
8) Final Divorce or Legal Separation Verification
9) Marriage Certificate