CareerCenter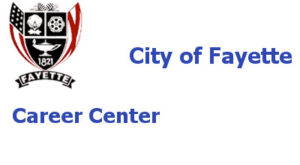 Sharon Owens
Director
2631 Temple Avenue North
Fayette, AL 35555
Phone: (205) 932-3221
Hours: 8:00 a.m. – 4:30 p.m. Monday – Friday
[divider_flat]
Located on the campus of Bevill State Community College, Tom Bevill Building, Room B-37
The Alabama Career Center exists to help employers and employees find one another. Their services are designed to help the citizens of Alabama gain the skills needed to get a job, locate a position for which they are qualified and provide the resources for applying to employers. They work with employers to qualify potential employees and help them through the interview process.
Their services cover employment related topics such as planning a career, getting skills and education, finding work, resume assistance, job search resources, information about local and nation job placement and other issues related to acquiring a job. Click here to read about the many other services provided by the Career Center to help you with training, finances job placement and much more. There is more to be gained than you might imagine.
The staff can also assist with issues related to loss of employment such as filing Unemployment Compensation claims and retraining.
[social_icon url="https://www.facebook.com/fayettecareercenter" profile_type="facebook"]
   Visit the Career Center on Facebook to read about current employment opportunities and come by the office at Bevill for additional available positions.
Contact:
Sharron Owens
sharron.owens@alcc.alabama.gov
(205) 932-3221 Ext. 5171
Kayla Christian
kayla.christian@alcc.alabama.gov
(205) 932-3221 Ext. 5612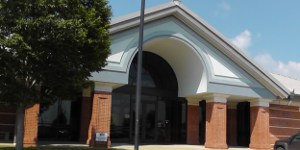 Tom Bevill Building – nearest parking in rear