Mayor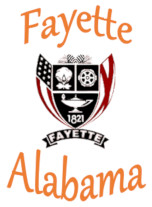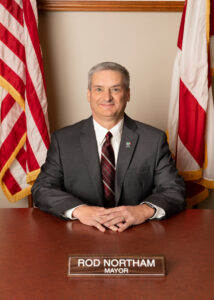 Welcome to Fayette, a city of opportunities and beginnings. Over the course of its history our town has been the starting point of many endeavors that became larger than the the city itself.
With a beginning as one of the earliest settlements in West Alabama, Fayette grew with the region to become a provider of initiatives that have enriched our people with an environment of willingness to dream. These dreams have been realized by the formation of several companies that grew to be leaders in their fields before being merged into larger entities. The same dreams and enthusiasm are still alive today in companies founded in Fayette. Ox Bodies, now a division of TBEI, is a world leader in truck dump bodies, Fayette Fabrication, founded in 2014, provides custom carts, racks and skids for the automotive industry across the southeast.
These are just two of the  companies that had had their beginning here. Others with regional and national reputations have also called Fayette home.
The Fayette Art Museum has over 5,000 pieces of art by nationally recognized artists. We are also the home of the Sipsey Arts Alliance.
We have a place for you, a place where your dreams can have a beginning.
Rod Northam, Mayor