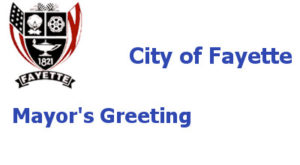 A message from the Mayor of Fayette to our visitors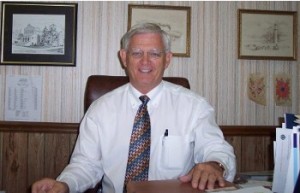 Mayor Ray Nelson
The City of Fayette has the distinction of being a certified Alabama Community of Excellence. We have a strong 5 year strategic plan and a long range comprehensive plan for our future growth and an active Business Leadership Program.
Our greatest assets are our quality of life, our community pride, and our work ethic second to none. We are a friendly city with plenty of Southern charm.
Our 3.1 million dollar Downtown Revitalization and our new industrial park with a 52,000 sq. ft. speculative building will help us grow our economy and improve the quality of life of our citizens. We are a business friendly community with plenty of action and growth.
Fayette is about enriching people's lives by making the place we live better for those who call it home. Fayette is a wonderful place where you feel that you belong, a safe place where you can raise a family or spend your retirement years.
We invite you to come see why beautiful Fayette County and Fayette Alabama is a great place to live, work and play!
The Honorable
Rod Northam
Mayor, City of Fayette